Bring out your brows and light up your lashes with our beautiful Lash & Brow services at Brilliant Bodywork
Define and contour your look with precision eyebrow or eyelash treatments that let your natural beauty shine. Both brow and lash treatments create a look that's effortlessly beautiful. Our service provides you with a natural, carefree look.
Our lash and brow tinting services offer a variety of natural colors that lasts 4 weeks. Our process is 100% safe! Our lash and brow dyes are created specifically for use on eyelashes and eyebrows. We also take our stylists through an extensive training program to perfect the dye application in order to avoid any tingling or burning sensation you may have experienced in the past.
Brow Tint $30
Lash Tint $35
Lash & Brow Tint $50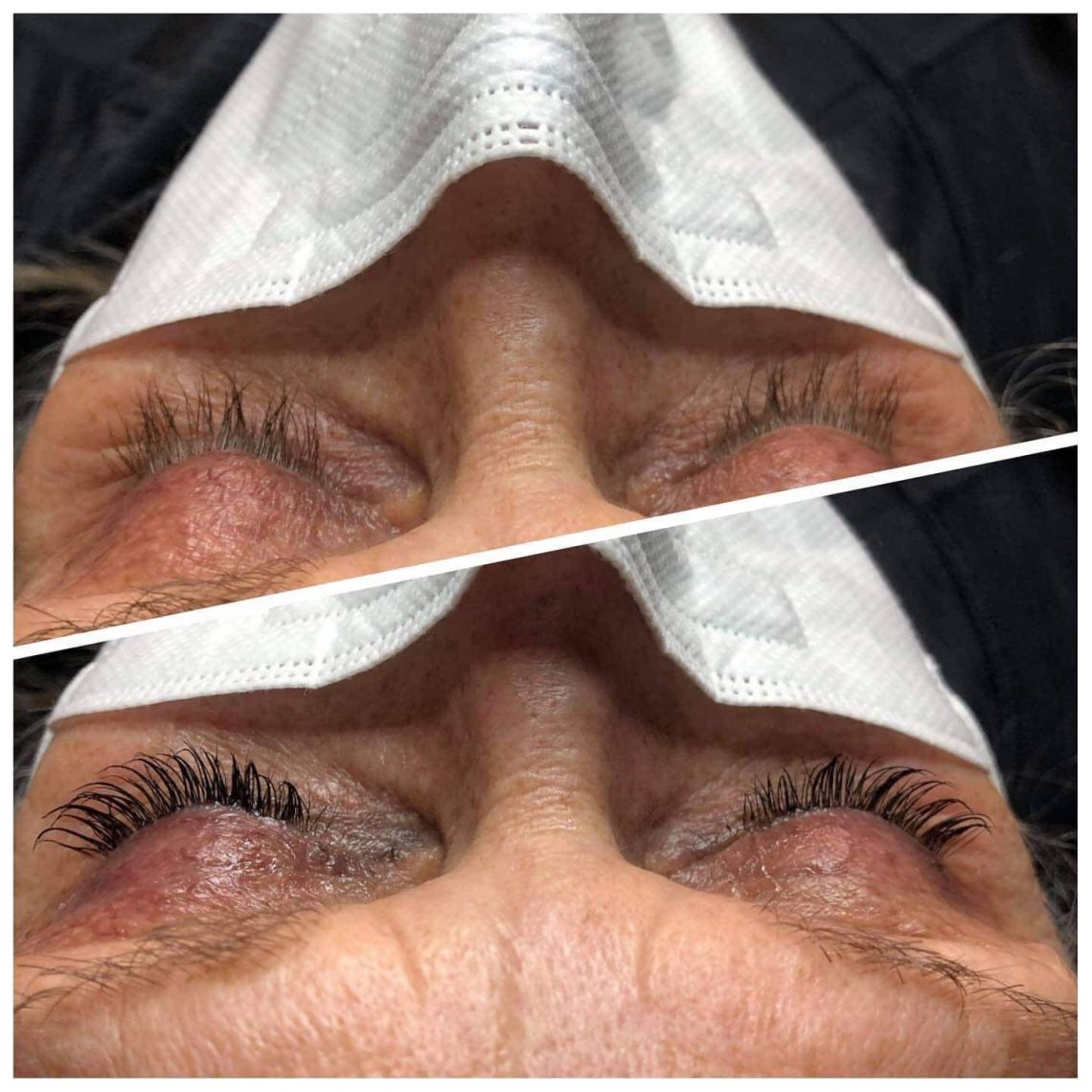 A lash lift curls your lash from base to tip so that you can see the full length. All lashes have a natural shape to them, so this process alters that shape via a tiny curling rod and a lifting solution. Long and short lashes can be lifted, but they must be a minimum of 4mm to get the desired results.
Every treatment begins with a consultation to determine what kind of lash style you are looking to achieve. Then, your therapist will cleanse the eye area and place a silicone rod onto the eyelids. The natural lashes are then curled over and attached to the rod with an adhesive to set the lashes. Once the therapist ensures everything is positioned correctly, a lifting lotion is applied to allow the lashes to mold around the curling rod, followed by a setting lotion that sets the lash shape. Results typically last four to six weeks, depending on how quickly your eyelashes grow.
Lash Lift $80
Lash Lift & Tint $100
Lash Lift with Lash & Brow Tint $140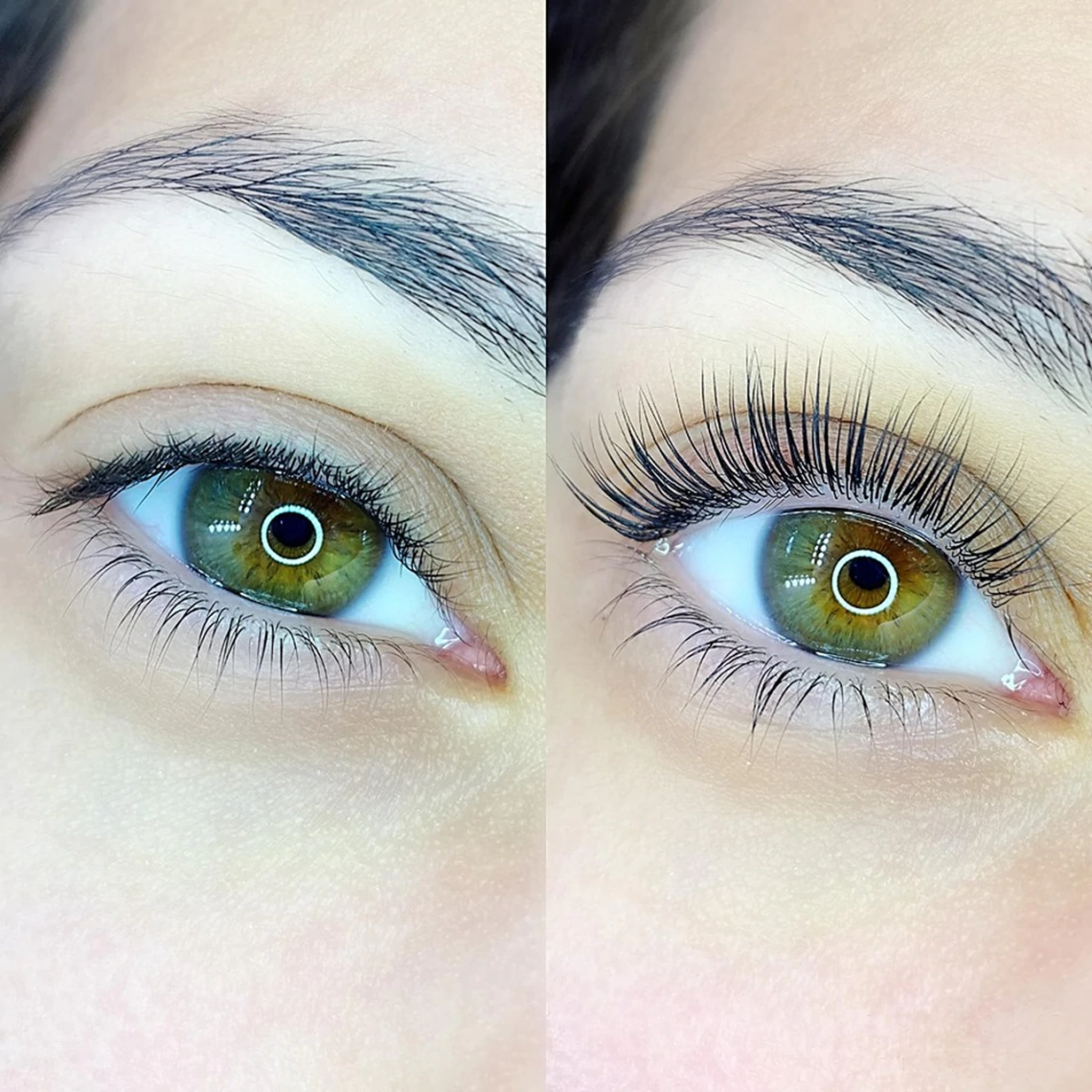 If you have unruly, flat, or downward growing brows, eyebrow lamination can change the direction of growth to create a more uniform look with a higher arch and a more desirable brow shape. Brow lamination lasts 4 to 6 weeks generally, with proper care allowing the brow treatment to last as long as 8 weeks. Brow lamination works for most eyebrow shapes and styles, from full to sparse, so is ideal for anyone looking to improve the shape of their brows.
Brow lamination is a perfectly safe treatment that can give you incredible results. As with any eyebrow treatment, your stylist will ask relevant questions and undertake the relevant patch policy to ensure that the treatment and products are suitable for you. Brow lamination is a two-step eyebrow perming treatment that involves correcting the brow shape by setting the hairs in place using a chemical solution. In the first step, a cream is applied that breaks down bonds in the eyebrow hairs so they can be manipulated into a new position. In the second step, another cream is applied to rebuild these bonds and set the brows in their new uniform position. All brow lamination treatments come with a brow wax and tint included in the service.
Brow Lamination $100
Brow Lamination with Lash Lift $175
Brow Lamination with Lash Lift & Tint $190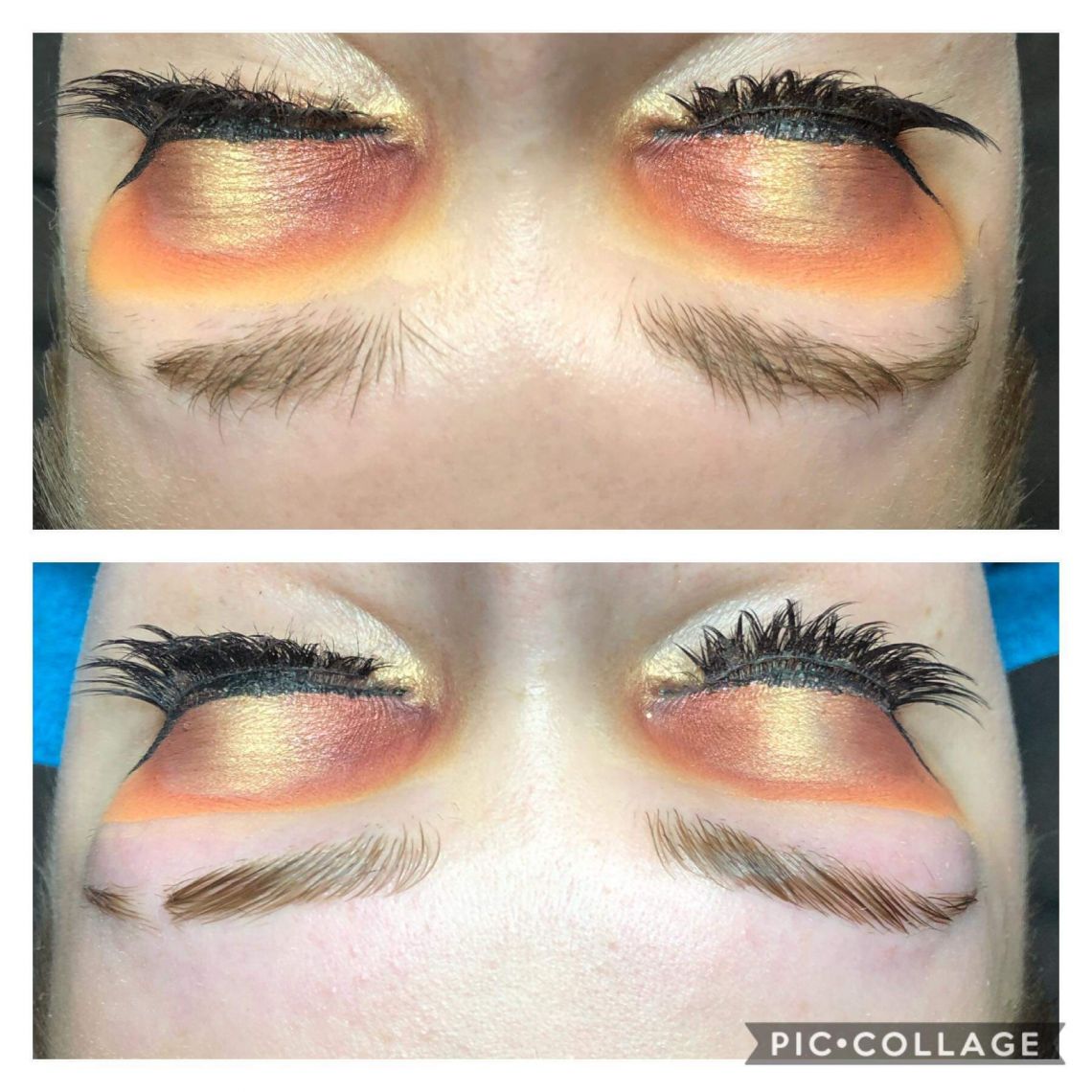 Lash & Brow Enhancements / Add-Ons
| | |
| --- | --- |
| Eyebrow Wax | $20 |
| Eyebrow Shaping | $20 |
| Collagen Quick Lift Eye Mask | $15 |
| Collagen Lip Plumper Mask | $15 |