Brilliant Bodywork Is Pleased To Announce The Addition Of The Only FDA Approved LED Bed!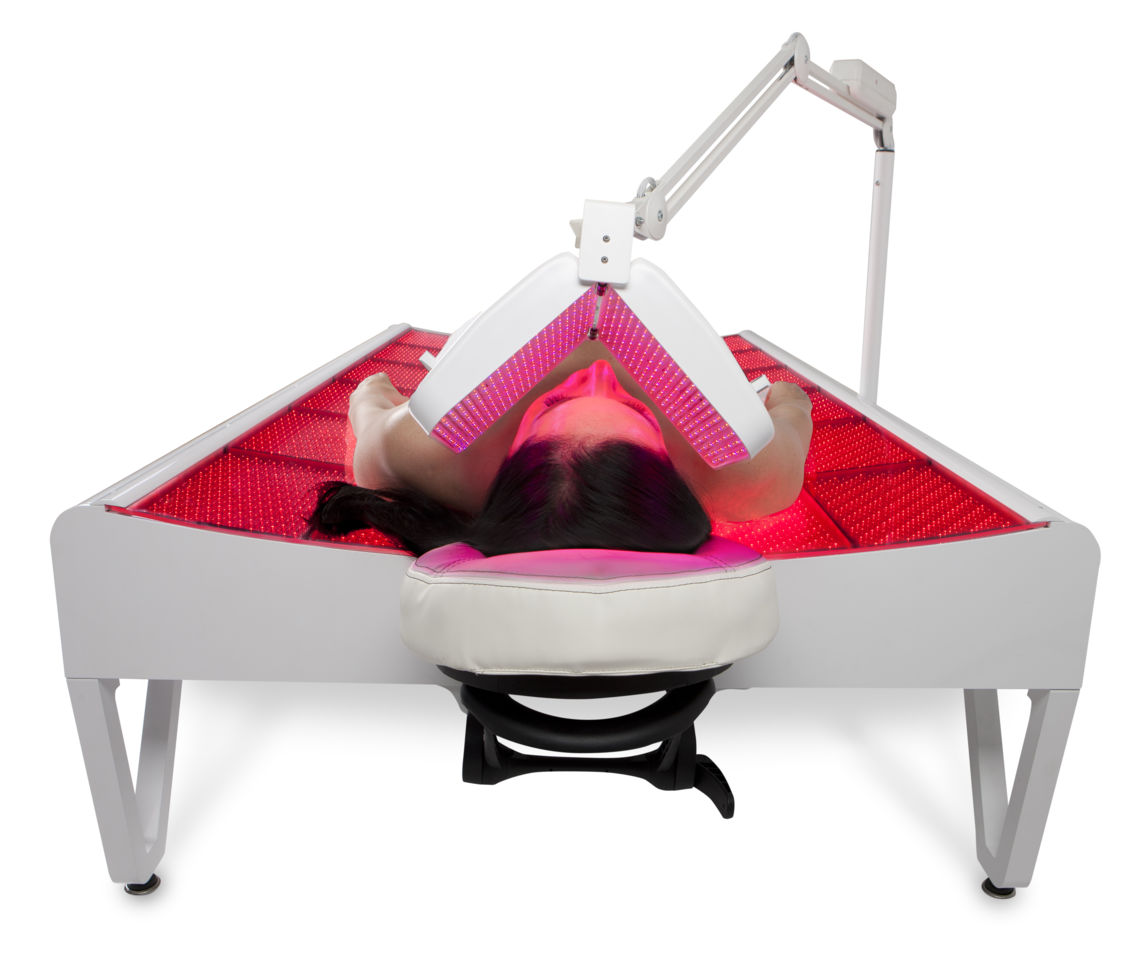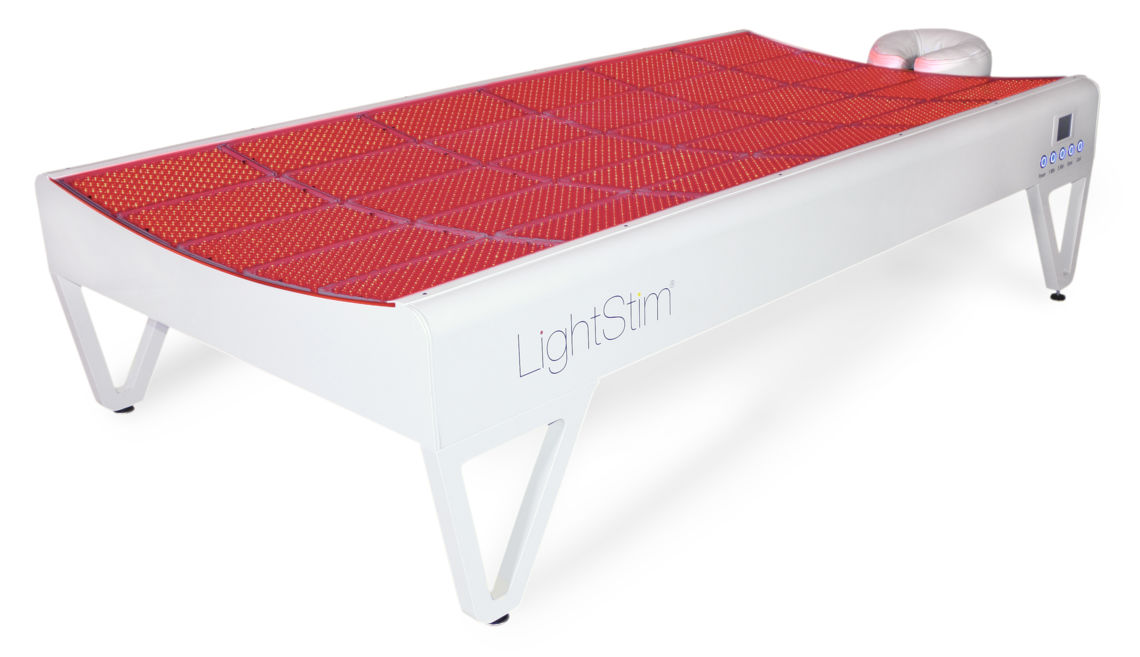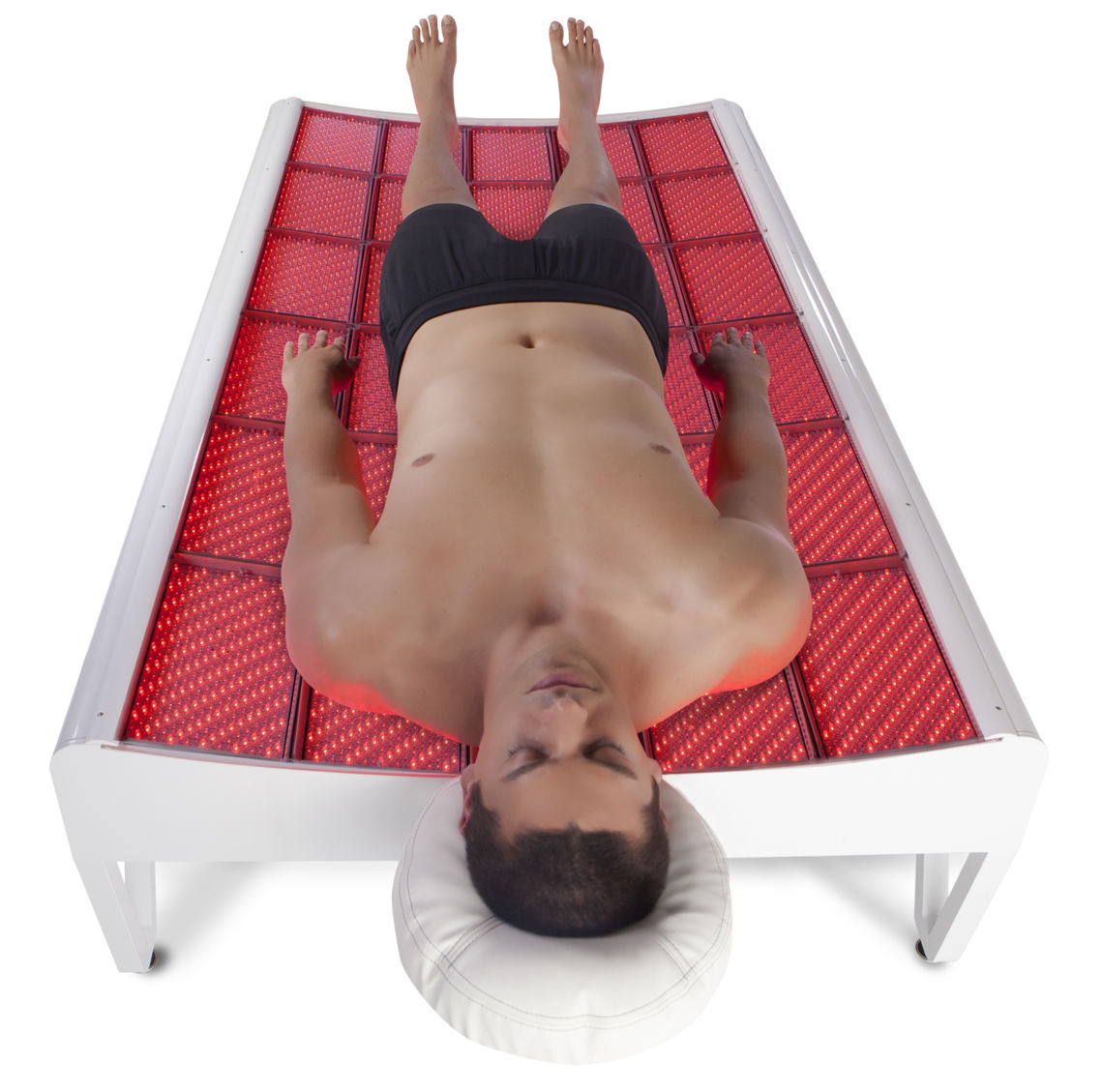 Experience Wellness in a New Light!
The First LED Bed to gain Over-The-Counter FDA Clearance. The LightStim LED Bed is a soothing, natural, and non-invasive treatment that promotes total body wellness and peak physiological function, setting in motion the body's inherent pain-relieving process.
BRILLIANT BODYWORK'S EXCITING NEW TREATMENT THAT:
Accelerates wound healing, quickly reduces bruising, redness and swelling
Protects against cardiovascular disease, heart attacks and strokes
FDA approved to lower blood pressure
Prevents damage to cells caused by free radicals
Decreases exercise induced muscle fatigue
Improves post-exercise recovery and promote muscle regeneration
Releases endorphins to inhibit pain
Protects skin from UV damage
Increases the cell's production of the body's fuel source, ATP (Adenosine Triphosphate)
Increases production of NO (Nitric Oxide). Nitric Oxide has been used in studies and found effective in killing certain viruses. View study regarding coronavirus and nitric oxide.
HOW LED LIGHT THERAPY WORKS:
Just like plants, our skin and other body tissues have the ability to absorb light and convert it into energy. LightStim LED light therapy delivers light energy in a similar way plants absorb light energy from the sun. LightStim emits UV-free, beneficial light energy to the skin to help to activate the body's natural pain relieving processes.
Don't Be Fooled!
Red Light Therapy beds are not the same as the LightStim LED Bed!
The use of "Red Light" Therapy in beds using fluorescent (gas-infused) tube bulbs has shown to have minimal to no health benefits and can actually be harmful.
All fluorescent (gas filled) light bulbs (including Red Light Therapy tube bulbs) contain mercury vapor, which emits large amounts of UV rays when hit with an electric current. UV exposure can increase your chances health conditions such as skin cancer.
Red Light Therapy tube bulbs are gas-infused bulbs. By the time the light reaches the skin after being diffused by the gas-infused fluorescent bulb, it can no longer penetrate the mitochondria to allow any cellular repair. This is because the light is diffused and cannot penetrate directly into the bodies cells.
Similarly, because these bulbs contain mercury and emit harmful UV rays, fluorescent tubes are classified as hazardous waste material.
LED Light Therapy is a non-invasive and natural treatment with over 200 medical and university studies showing no negative side effects. The LightStim LED Bed is FDA Cleared for the temporary relief of minor muscle and joint pain and stiffness, minor arthritic pain or muscle spasms, relaxation of muscles, and a temporary increase in local blood circulation. LightStim MultiWave® Patented Technology simultaneously emits multiple wavelengths (colors) of light. These wavelengths of light work together to address different areas of pain and increase blood circulation. The LightStim LED Bed is a full body treatment composed of 18,240 LEDs utilizing 630 nm and 660 nm Red, and 850 nm and 940 nm Infrared.
STUDIES SHOW THAT LED LIGHT THERAPY CAN HELP TO:
Increase the cell's production of the body's fuel source, ATP (Adenosine Triphosphate)
Increase production of NO (Nitric Oxide)
Reduces high blood pressure
Builds collagen
Reduces inflammation and increases circulation
Relieves muscle, joint and arthritic pain
Minimizes appearance of pores, fine lines and wrinkles
Helps regulate your immune system and fights infection
Stimulates hair growth
Accelerate wound healing, reduce bruising, redness and swelling
Protect against cardiovascular disease, heart attacks and strokes
Prevent damage to cells caused by free radicals
Treats mild to moderate acne
Decrease exercise induced muscle fatigue
Improve post-exercise recovery and promote muscle regeneration
Release endorphins to inhibit pain
Protect skin from UV damage
No negative side effects
Individual Treatment (Face Only)- 30 Minutes - $40
Individual Treatment (Full Body)- 40 Minutes - $100
Package Price- Buy 5 & Receive The 6th For Free
ENJOY THE SOOTHING, GENTLE WARMTH OF A 40-MINUTE LIGHTSTIM LED BED FULL-BODY TREATMENT DESIGNED TO TREAT EVERY AREA OF YOUR BODY DELIVERING HEALTH & WELLNESS IN A NON-INVASIVE, NATURAL WAY.
LightStim® Natural LED Light Therapy Helps Clear Acne & Achieve Clear & Healthy Skin At Home
LightStim® LED Light Therapy For Home
LightStim® patented LED light therapy is a powerful, effective, and natural solution to help achieve clear and healthy skin at home. It can be used on all skin types and tones. In just minutes a day you can heal existing blemishes, minimize future breakouts and recapture your radiant glow. Give yourself the clear skin you deserve. It also is helpful as an anti aging therapy , tightening, toning and reducing wrinkles.
Purchase a LightStim® handheld for home therapy -
Lightstim® for Wrinkles - $249
Lightstim® for Acne - $169
Lightstim® for Pain - $249 (Handheld) or $279 (Belt)
How Does LED Light Therapy Work?
Acne breakouts occur when our glands produce an excess amount of sebum(oil) clogging pores and allowing bacteria to grow
This excess bacteria forms postulates or acne on the skins surface.
The blue light from Lightstim® LED light therapy, destroys acne causing bacteria and red light reduces redness. Together the help to clear existing breakouts and prevent them in the future.

LightStim® For Pain
LightStim® LED Light Therapy is a natural way to ease pain while aiding in your bodies recovery process. LightStim® for pain emits warm and soothing light energy proven to temporarily relieve arthritic pain, muscle and joint pain and stiffness as well as increase blood circulation. This helps set in motion your body's inherent pain- relieving process.
You can use it for post workout soreness, accident and sports injuries, backaches, arthritis and stiffness.

LEDs Are Therapeutic
LED stands for LIght Emitting Diode, which is a tiny computer chip encased in glass. Each LED wavelength (Color) of light provides unique therapeutic benefits. LED is Non-Invasive, painless and requires no recovery time. This light is goo for all skin type and is engineered to emit a soothing gentle warmth. LightStim for pain has 72 LEDs of Light RED, Dark Red, Infrared, and deep Infrared.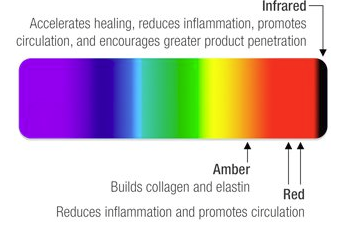 Questions About Our LightStim Treatments?
Use the convenient link below to send us your inquiry.