May Specials
Check Out What's Happening At Brilliant Bodywork This Month
Offers below are good through 5/31/2023.
Let's Get Ready For Summer...
Enjoy our early Summer specials.
Get Summer Ready With A Toning Body-Wrap Package. Mix & Match Any 6 Toning Body-Wraps For Just $480. Lose up to 1/2 dress or pant size with each wrap, provides cellulite reduction through detoxifying body cleansing, Benefits are immediate, and the inch loss is real, Addresses the real causes of cellulite in a holistic way, Warm, luxurious, pampering, and comfortable, Skin and body stay hydrated-not a water loss, Inch loss is permanent.
M'Lis Body Contour Wrap

The M'LIS Body Contour Wrap is an all-natural holistic approach to body contouring that has been helping people lose cellulite and inches since 1979. This wrap uses circulation and gentle pressure to flush toxins and waste materials from the system through internal detoxification of the body. Stored toxins are permanently removed at the cellular level through the circulatory and lymphatic systems. This creates a permanent inch loss of 4 to 14 inches per wrap, while improving general health, nourishing the skin, and contouring the soft areas of the body.
90 Minutes
Infra-Slim Heat Wrap

The Infrared Slimming Body Treatment/Contouring uses infrared heat to achieve actual weight loss, increase your metabolism, burn calories, shrink stretch marks, rid yourself of harmful toxins, and finally lose cellulite. If used frequently over time, it provides very significant benefits towards weight loss and general health improvement.
45 Minutes
Stem Cell Treatments Offer

This month only, buy a package of any 3 Stem Cell Treatments, and receive a 4th treatment for FREE! Brilliant Bodywork's Stem Cell Treatments are medical grade and specifically designed to give unparalleled results and instantly reveal glowing skin with little to no downtime. Our Stem Cell Treatments utilize cytokines and growth factors from bone marrow stem cells. When stem cell growth factors and cytokines are applied to the skin, they mimic the effect of having more stem cells, leaving you with a youthful appearance. Clinically designed to significantly increase hydration levels while smoothing fine lines and wrinkles, reduce redness and inflammation, reduces excess pigmentation, refines pores, minimizes breakouts, and increases microcirculation. (Package must be purchased in the month of May. This offer is not retroactive with previous treatments and cannot be combined with other offers or discounts.)
Buy Three Get One Free (Up to $600 Value)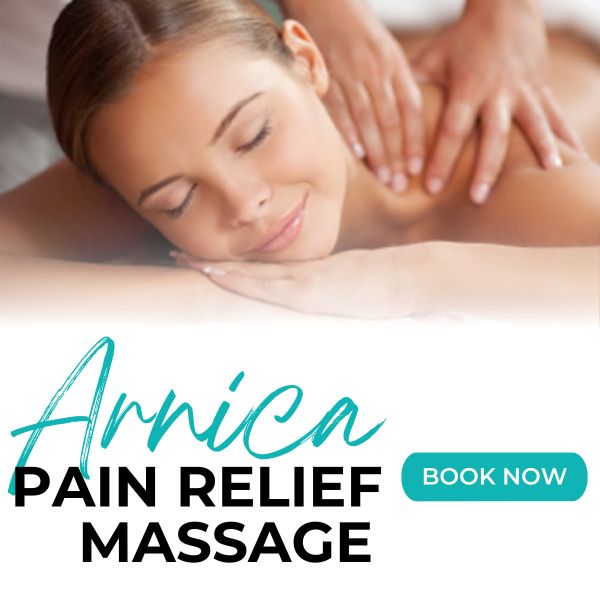 Arnica Pain Relief Massage

Derived from the arnica flower, arnica oil helps to reduce inflammatory pain when applied topically. Typically, it's used for the pain and swelling associated with bruises, sprains, pulls, muscle aches, and even arthritis, since it helps to boost circulation and speed up the healing process. When arnica oil is incorporated into massage therapy, the oil can intensify the results of the massage. Some of the additional benefits can include pain and stress relief, increased relaxation, released muscle tension, headache relief, and even improved posture.
30 Minutes $55
60 Minutes $75
90 Minutes $105
---
Brilliant Bodywork Gift & eGift Cards
Purchase at the spa or by calling 608-783-8380 or directly from our website and your gift card will be mailed out within 48 hours.
Gift cards cannot be combined to purchase special packages.
Pickup or Receive a Card via Mail
E-Gift Cards
Purchase via our secure payment gateway and send electronically! Make sure you have the email address of your e-gift card recipient.